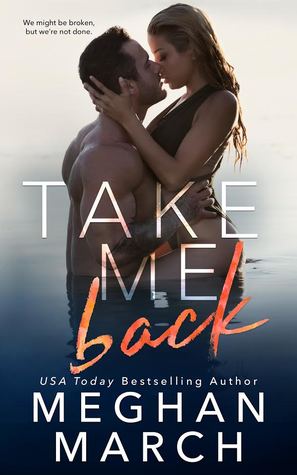 Summary: "We fell in love on a beach, got married in paradise, and rode off into the sunset. It should have been perfect, but saying "I do" doesn't guarantee a happily-ever-after.Two years later, I barely recognize either of us behind the walls we've built.
It's time to bring it full circle. Back to a tropical paradise. Back to find out if we can still make this work.
I'm not willing to give her up, but to save us, I have to risk everything.
Two damaged people.
Countless secrets.
The fight of our lives.
We might be broken, but we're not done." - Amazon
This is not a book I would have chosen to read of my own volition. It was a recommendation from Nicole, so I gave it a go. And, whew! It started as a simple 'can they save their marriage' type beach read - but then - there was a turn of events. A big turn of events. And I can't say much more without giving away the goods, y'all. Is there romance? Yep. Suspense? Yep. Some sappiness that I wish had been left out because it's not real life? Yep. Do I regret reading it? Nope! It caught me by surprise, and if you read voraciously like I do, you know how difficult that is.
4.5/5
272 pages
One more thing. The following is a note from the Amazon page - and I agree.
Author's Note
: Please be aware that reviews MAY CONTAIN SPOILERS. This book is best enjoyed by going in blind, and that is the experience I hope every single reader gets to have. Please read reviews at your own risk.